Identity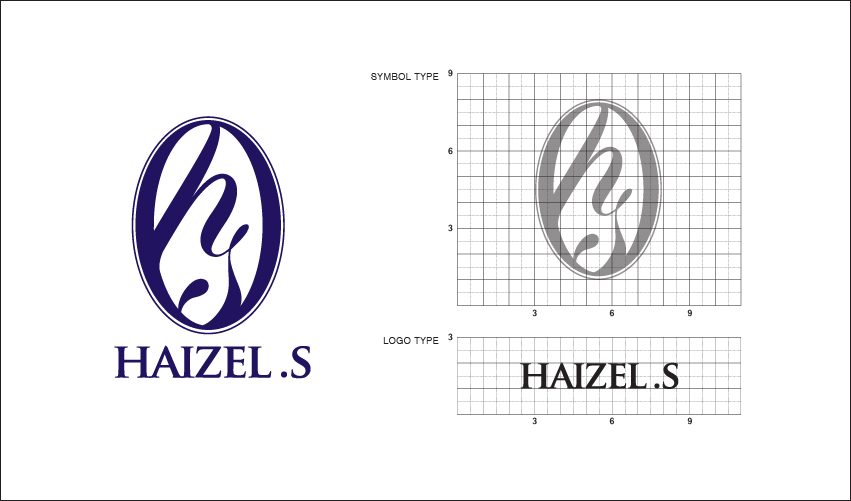 Introduction of the brand identity of HAIZEL .S
The BI of HAIZEL .S is designed to aim the "luxurious" and "classical" looks of a jewelry brand.
Our symbol is representing the look of an earring piece or a ring, with our brands initial in the middle.
We used one of the most typical font the sheriffs, the Tarjan Pro to emphasize our luxurious and classical concept.
Story

HAIZEL .S BRAND STORY
Romantic jewelry brand for beautiful people, HAIZEL .S
Simple Proves how simplicity can be a true beauty
Sophisticated High quality and elegant pieces
Splendid Provides the best quality of its kind
HAIZEL .S is a custom made jewelry brand that provides customers order made pieces or to reset their old jewelries, and also has various trendy and modern wedding pieces.
We try our best to meet the individual customer's needs.
Our jewelry can be customized with any materials depend on the customers' prefer.
Therefore, each piece becomes only piece in the world.
History

• 2009 •
The brand HAIZEL .S is founded by Haizel Sung.
Privately operated just by custom orders and continued to design limited art piece collection.

• 2010 •
Continued business through private operation and custom made order.
Participated invarious jewelry exhibitions around the world.
Launched the HAIZEL .S contemporary jewelry collection.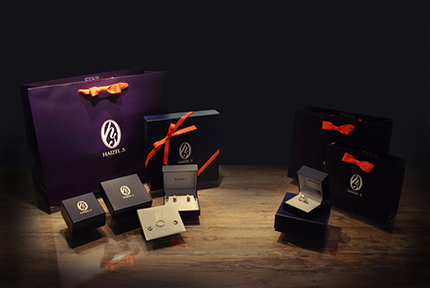 • 2011 •
Transferred to Samsung-dong.
Launched more collections such as Art work, Brilliant, Classic & Luxury, Modern, Unique.
Issued the "HAIZEL .S" Diamond Certificate.
Continuously participated in exhibitions

• 2012 •
Company moved to the prestigious Chungdam street.
Opened HAIZEL .S art and jewelry boutique.
Designed a symbol as a combination of the initial h and s of HAIZEL .S.
Hold a society art class lecture for "HEREN"magazine VIPs.
Designed a rosary ring for catholic organization as talent donation activity.
Collaboration work with 13/14 Swarovski Elements.
Organized the 1st+++ HEART bazaar.

• 2013 •
Published the first issue of HAIZEL .& Magazine.
Participated in the 2013 KOREA JEWELRY FAIR "–selected as one of the best brand by the Gangnam ward office.
Participated in "Design & Art Fair" at Seoul Arts Center.
Participated in a group exhibition at the South Korean presidential house,"Blue House".
Collaboration work with 14/15 F/WSwarovski Elements.
Organized the 2nd+++ HEART bazaar.
Expanded to jewelry brand by launching a new brand BEAU by HAIZEL .S

• 2014 •
Entered the JejuJungmoon Duty Free.
Organized a VIP party, 'Midnight in Paris.'
Participated in the '2014 Global Summit of Women' in Paris, France.
Participated in 'Fashion & Beauty Art Exhibition' for VIPs.
Opened HAIZEL .S online shopping mall.
Concluded MOU with Jeju Island and the Posy.
Participated in Hyundai Department Store Pop-up booth.
• 2015 •
Hold a jewelry wedding presentation for AIA EZER company executives and staff members.
Concluded MOU with The sketch wedd.
CJ E&M / Daum Kakao Promotion.
Collaboration work with 15/16 Swarovski Elements.
Participated in Hyundai Department Store Wedding Fair. (Trade Center Branch)
Participated in Hyundai Department Store Pop-up booth. (Cheonho Branch)
Co-promotion with Noblesse Magazine
Concluded MOU with Ramada plaza Jeju Hotel.
Participated in the 6th Korea Style Week.
Entered in the Hyundai H online shopping mall.
Entered in the Facèré Jewelry Art Gallery, Seattle.
(HAIZEL .S Art Works are on exhibition)
Participated in Choi jae Hoon –CJ Apelgamo Sweet Present Fair.
Participated in the Luxury Diamond & Furniture Fair at Hyundai Department Store Trade Center Branch.
Entered the The Shilla Duty Free Online Shop.
Collaboration with The Ritz-Carlton Seoul.